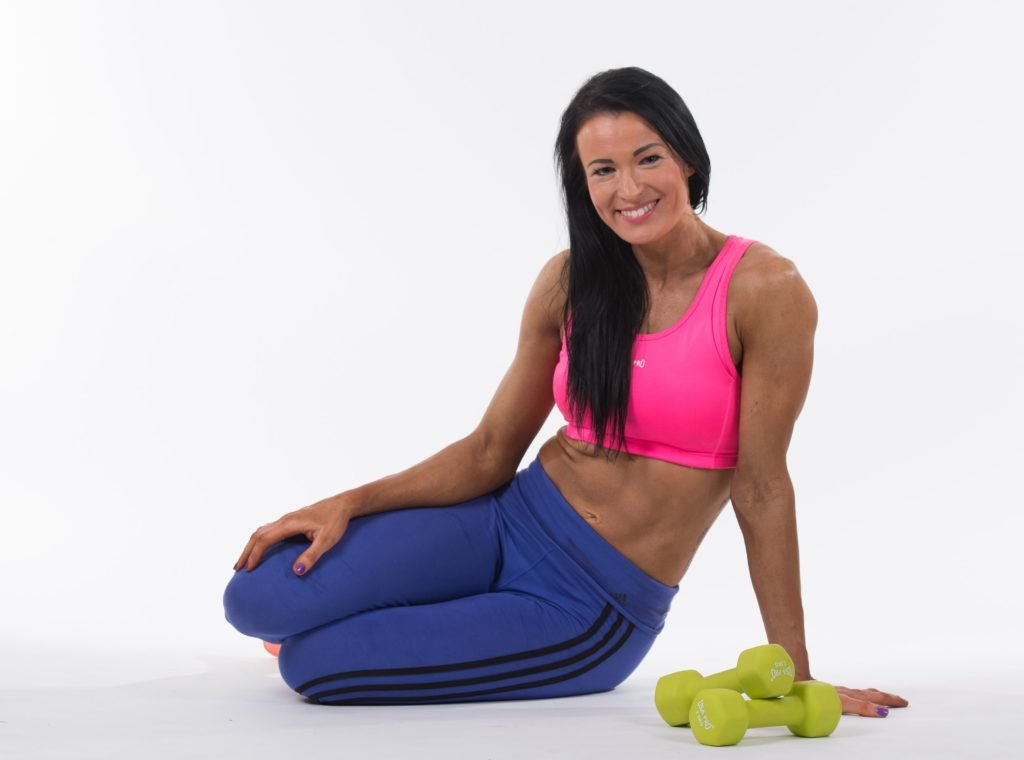 Certified Personal Fitness Trainer and Professional Athlete, Plant Based Nutrition Specialist, 2 x World Champion in Fitness and Professional Fitness Model – Sintija Katkevica holds private training sessions in a prestigious hotel's gym in Jurmala, Majori.
Every person and everybody is different. That is why it is important to address your individual needs and to design a workout which is tailored exactly to you. I offer different workouts based on your fitness level and goals. I also provide to test each client before starting a first workout by training deep muscles and make some basic exercises.
---
Personal Training:
– One-on-One
Perfect for people with very specific goals or injuries/imbalances or those that desire focused individual attention.
– Semi-Private
Personal training with a smaller price tag! If you want to work out with your loved ones or friends, you can choose this option
Workout options:
Toning & Weight Loss (get back in shape and stay fit)
Strength Training (Back & Core training)
Muscle Building
Fitness Competition
At our first meeting, you'll make a fitness test – I will give you some basic test exersizes and we are going to make a Back & Core Training. We also will discuss your goals, current eating habits, current conditioning level, you'll get an advise from me on how to improve or maintain your fitness level so we can map out a plan that will fit both your time and your budget.
---
There's a fee to use the gym, but that includes access to the SPA (3 different waterpools, Jacuzzi, cold therapeutic baths, eucalyptus steam room, 2 different saunas and salt room). Unlimited visit time.
---
Want a personalized meal plan to help you to meet your diet goals, shop and eat tasty nutritious food every day?
All of my Meal Plans will be personalized and designed specifically for you and your goals. It would be balanced in macro (protein, carbohydrates & fats) and micro (vitamins, minerals) nutrients and created based on your lifestyle (physical activity, sedentary work or low physical job demand etc.), your food likes or dislikes, any allergies you have etc.
You will learn the basics about food mixing and optimal combinations, proper portions sizes and keep your calorie intake in check.
A well-balanced, healthy diet combined with regular workouts is the quickest and most effective way to achieve your fitness goals!
---
Rates & Packages
60-min Private Training:
EUR 40/ 1 session
EUR 140/ 4 sessions
60-min Personal Training session for 2 people:
EUR 50/ 1 session
EUR 180/ 4 sessions
---
28 Days Meal Plan (Beginner, Weight Loss, Weight Gain):
EUR 70/ personalized meal plan, shopping list, recipes
---
Book a Session:
Email sintia@plantbasedshape.com to book a Private Training session.
More info about me: https://plantbasedshape.com/about-sintia-katkevica/